HelveticaRR
Custom Painted and Decaled N-Scale Models
I model the North Bay of San Francisco while assuming the Northwestern Pacific is still in business and does well. Tiburon never abandoned the railroad operation and turn into a major container harbor on the west coast. Since half of my layout will feature a harbor scene, I built a container crane from scratch using styrene and ABS profiles from Plastruct and Evergreen. The railings and walkways commercially available photo etched detail parts.
Home (Diesel engine)
Passenger trains and lightrail
The Making of a container crane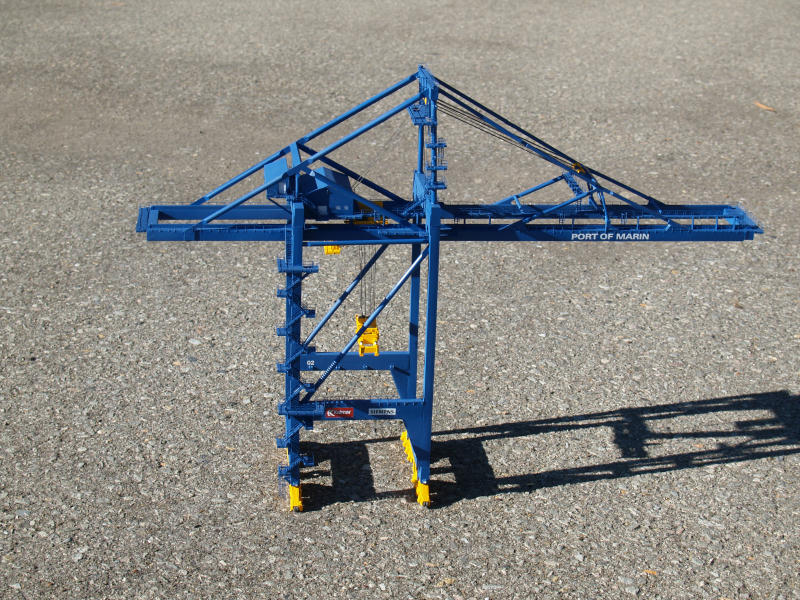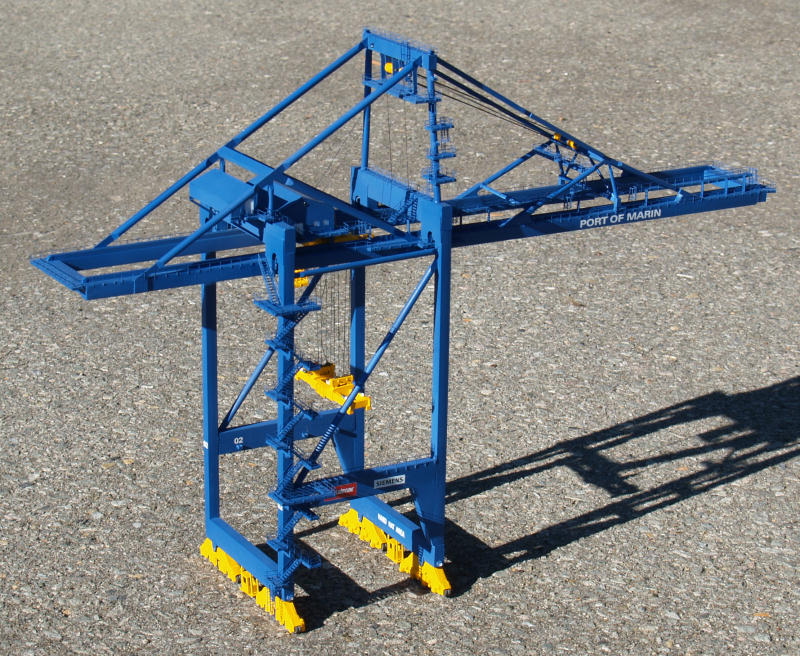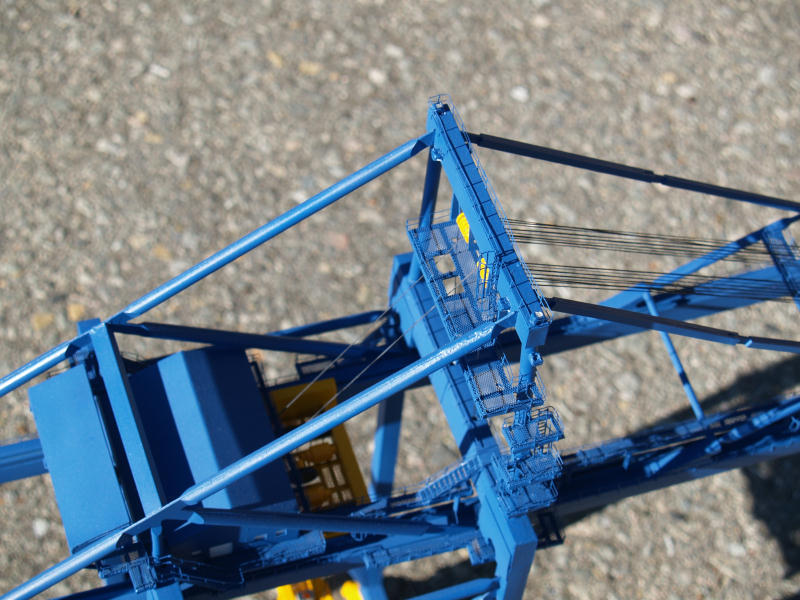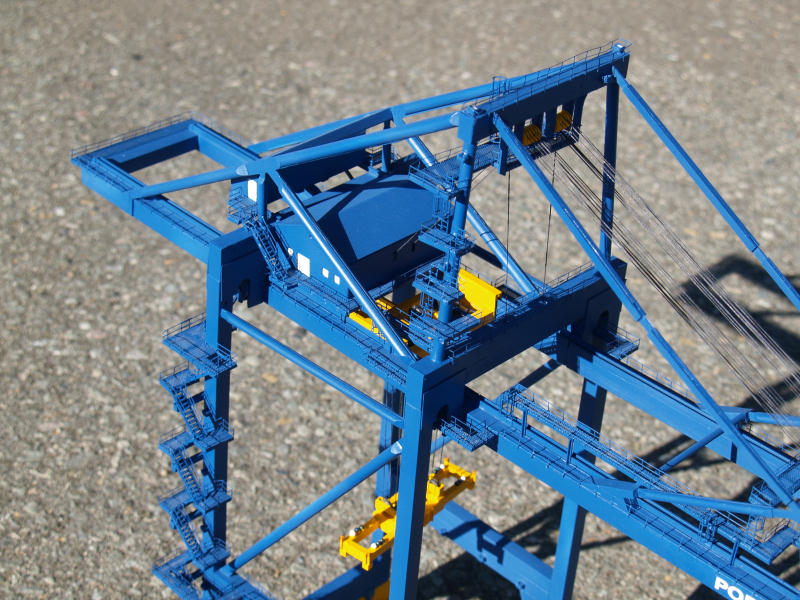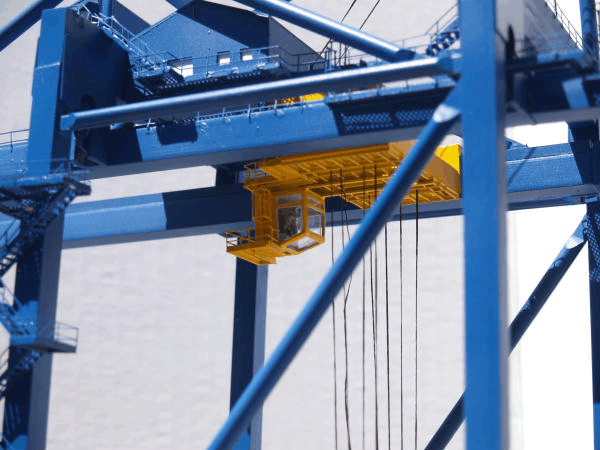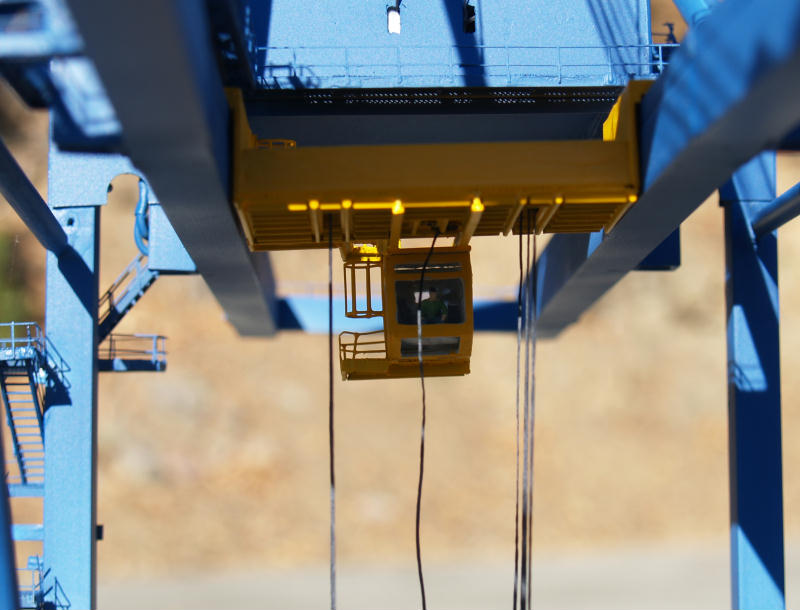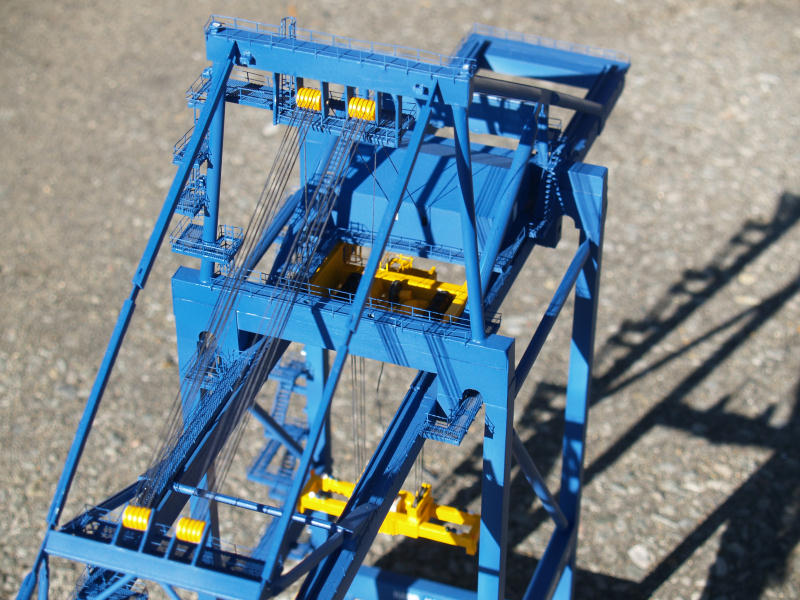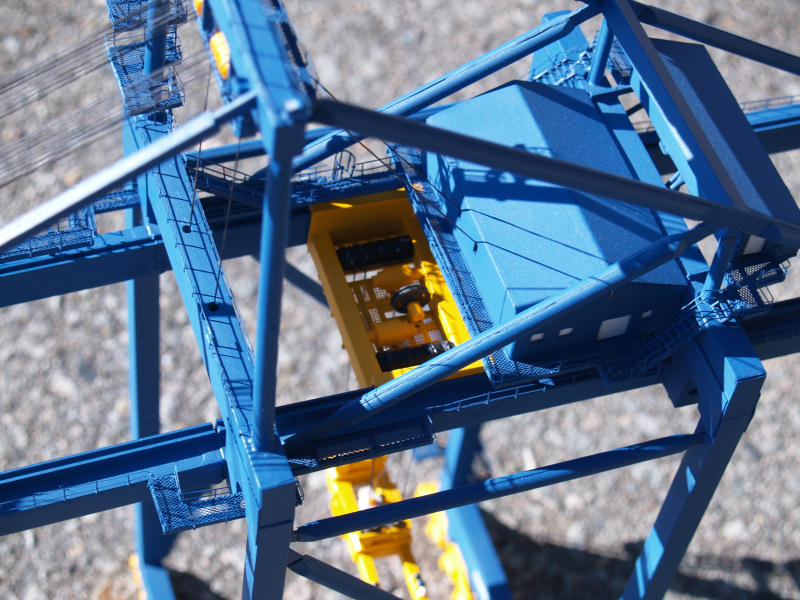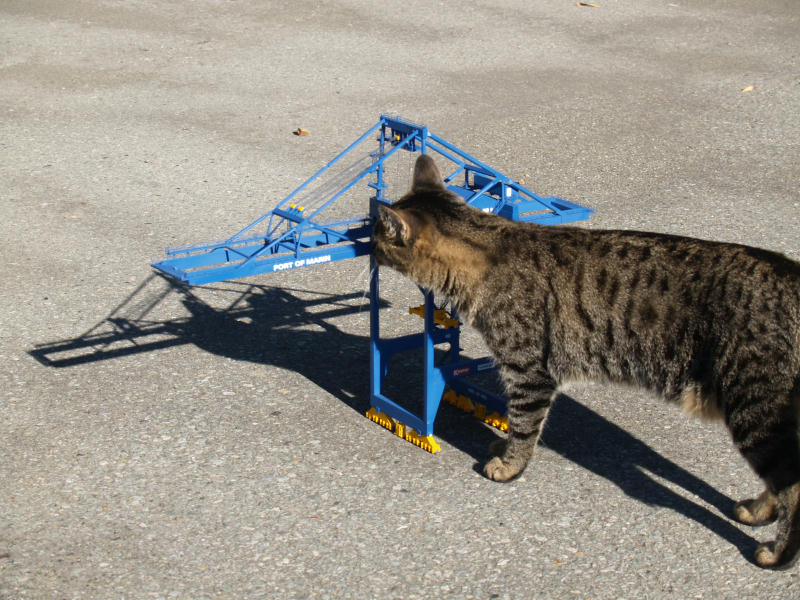 For a second, I believe I found somebody that would share my passion for model railroading but a second later a butterfly caught her attention even more.
I submitted pictures of the crane to the Greenlight Intermodel 2007 Contest and won first prize in the Scratchbuilding/Kitbashing category and Best Of Show.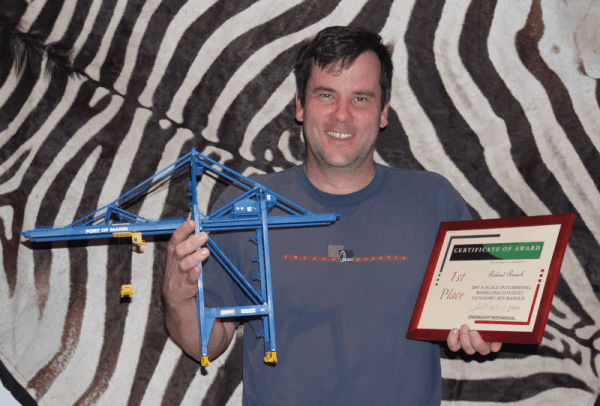 Publications about the crane: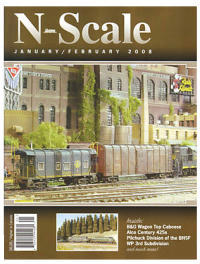 N-Scale Magazine, January/Feburary 2008
The Making of a container crane