I have been custom painting engines for some time using Mircoscale decals and others. But with my railroad of choice, the Northwestern Pacific I soon reached a point where I was running into problems. I wanted to have a modern fleet of engines and cars for a railroad company that folded a decade ago that only used borrowed rolling stock for some time.

About 5 years ago I started to designed decals. Some of my work can be seen here. I use Tango Papa decals, which I consider the best and thinnest decals available, and an Alps MD5000.
Most of my engines are Southern Pacific. I have been doing now all the decals for my models so I can fit them perfectly for the model since other decal manufactures cover more than one model with their products. The Kato AC4400CW is a good example. None of the available decal sets fit this model since the speed lettering is much smaller than on the C44-9 or SD70M.

Of course now the possibilities are endless and sometimes I go a little overboard.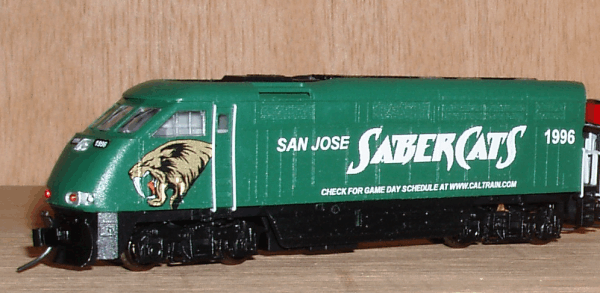 Roland